"IF YOU CARE ABOUT WHAT YOU DO AND
WORK HARD AT IT, THERE ISN'T ANYTHING
YOU CAN'T DO IF YOU WANT TO."
Alyona Badalova is the Founder, President of our organization, a multi – cultural organization that brings communities together through art, dance, music, sports and heritage. 
She has a Masters Degree of Arts in Teaching. Along with it she has a deep understanding and knowledge of working with children, as a former teacher and assistant principal of many years along with working as a program coordinator for children in orphanages and special needs facilities. She also has extensive experience working in leadership and coordination positions. 
Alyona has conducted many concerts, festivals, art exhibitions, and tournaments between different communities. One of her annual projects includes the Silk Road Festival NYC. Alyona uses her knowledge to bring people together, serve various communities, and to best help children learn and reach their full potential. She has been awarded by several agencies for her outstanding work in this field. She is the board member of NYC Peace Museum -"Peace Through Art"
Elena Raffloer is a musician, singer, conductor of choir, band – master and vocal developer. 
She holds a Master's Degree in Arts. Elena thinks that each person is gifted and talented. Using her own methods she helps the children to identify their talents. 
She expects hard work and tremendous effort from her students. Elena has an experience working with children – choir as well as developing individual vocal performances. The most rewarding thing for her is to see the result of hard work through her students. Elena stands by the quote: "Never say never" and teaches those around to do the same.
Emin Guliyev is a well known artist and sculptor of Azerbaijan. He graduated from the Azimzadeh college of art in Baku, Azerbaijan and later – from the State Academy of Art in Tibilisi, Georgia. Emin was a member of the USSR Union of Artists which gave him a vast amount of knowledge and experience. 
His work was featured along Europe and the Middle East as well as in the first and second exhibition of the Azerbaijani Diaspora Artists in the U.S.A. He received the recognition award for dedication and service to Azerbaijan in New York, US. Emin has been teaching at My Way since opening. His unique approach allows each child to achieve and grow as artists. Emin's professional approach is to start teaching his students with geometric shapes and how all forms consist of them.He gives each child the freedom to make creative decisions in their art work as well as guide them in the right direction for improvement. His main goal is to identify and build on strengths of each individual. What inspires Emin throughout his work is to see the result and success of his students. His favorite quote is " Some painters transform the sun into a yellow spot, others transform a yellow spot into the sun". – Pablo Picasso.
Aron-Arif Zarbailov is a professional soccer coach. Aron-Arif graduated the Institute of Physical Education and has an american diploma to teach children from ages 4 to 14. He has recieved the Master of Sport in USSR for soccer. In 1990 he played for the first team of Neftchi Baku in the championship of the USSR. Aron-Arif played for various professional teams in the first and second league of the USSR championship. He was nominated as one of the best scorers in the second league with 283 goals. From 1994 to 1997, he played in Cosmopolitan League of Russian-Hungarian soccer club. From 2006- 2016, Aaron-Arif was the soccer coach for the veteran team of New York City, as well as a coach of various youth teams. Aron-Arif is currently the Head of the Department of retired soccer players that were immigrants from the former Soviet Union in New York and the soccer coach-consultant for the My Way Soccer Club in Brooklyn.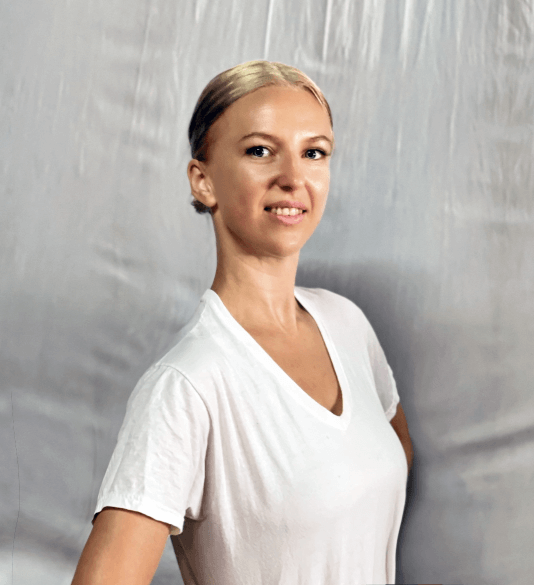 Maija Rutkovska is a Latvian born contemporary dance artist, currently New York resident. Obtained a BFA in Dance from the REMA (Latvia) and an Erasmus Scholar. Professional dancer certificate from Ecole-de-Danse-Du-Marais (Paris, France) and accomplished Professional and Teacher Training program in Martha Graham School in New York.Selected productions in Europe and USA: Latvian National Eurovision finalist (choreographer and performer), Dance Group "Rituals" Vija Vetra(USA/Latvia ), Des-Nuits-Blanche (Paris), Soloist Dancer at Maher Benham Coyote dancers (NYC), Brighton Ballet Theater, The Hudson Guild Theater, Sance Limites Dance Festival, Amalgamate Dance Festival, Dixon Place, Master Theater, Martha Graham Studio Theater, Queens Museum. 
Maija teaching includes contemporary, modern, body conditioning and stretching, yoga classes. Rutkovska has thought internationally. Her main ambition is to develop a dancer's movement and expression quality. Some of Maijas students have successfully entered dance schools (Mark Twain, LaGuardia).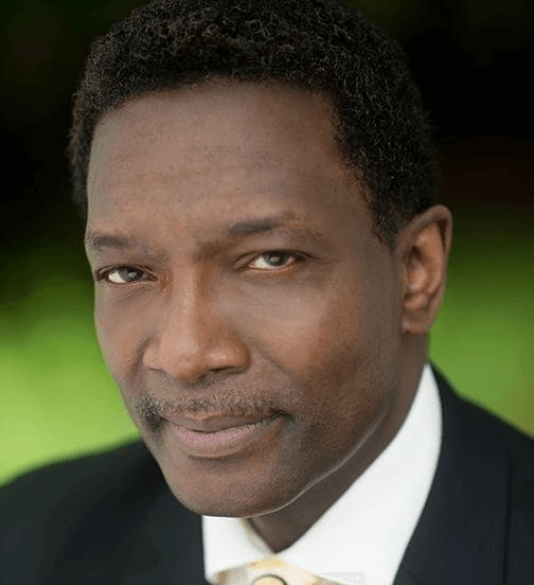 Sedly Bloomfield grew up in Brooklyn, where the essence of his character was stimulated by a unique melting pot of culture. After graduating from Erasmus Hall HS at the age of 17, he attended Lee Strasberg and ran his own dance and acting club in Brooklyn NY. Next he attended the University of New Haven and then completed his education with a degree in communication. Sedly transcends the fascination process of storytelling through acting, especially the way in which he reveals himself in the story using the fabric of his own life and temperament. A Leading Character actor with strong presence, charismatic appeal, caresses the language and has a great sense of ease. 
He has lent his own personal touch to such stage roles as Oscar Charleston in Cobb, Troy in Fences, Captain Davenport in a Soldiers Play, Othello, Aaron in Titus Andronicus. . . such film roles as Detective Foster, Small Potatoes, Horizon Films, William Calhoun the struggling Father, Jungle Walls, and the not so perfect Dad in Barriers, ABC Films and Television appearances on Torchwood Miracle Day, New York Undercover, The Get Down, Luke Cage (recurring as Joel Spurlock), Marvel Comics, The Americans, and Gotham. 
His passion is film screen work and television, though the theatre, is where his roots began.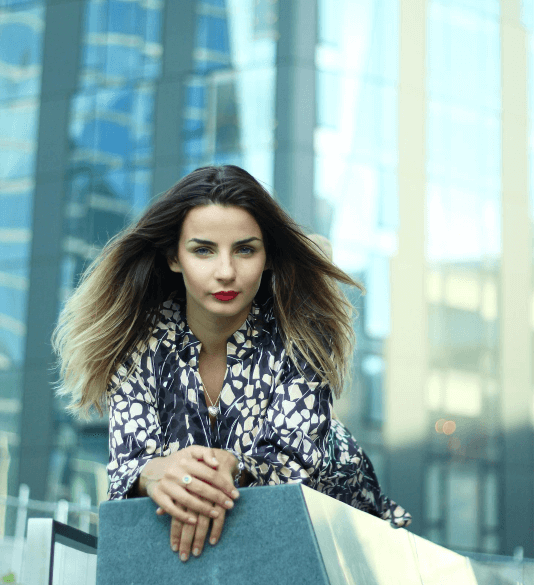 Instruct and train students in hip hop, jazz ,national dance from Caucasus , incorporating elements of technique, performance, and choreography in their educational approach. Prepare performance and concerts
Nektaria Samkharadze was born and raised in Athens, Greece. Her dancing career started when she moved to Tbilisi, Georgia at age of 5. She has been dancing for 21 years as a Ballroom dancer and Georgian national dancer. She participated and won a number of Latin competitions in Tbilisi. When she turned 10, she started taking hip-hop classes, and eventually directed all her attention to this style. She has been dancing hip-hop (which includes, new style, commercial, dancehall, jazz) for 16 years. She moved to The U.S. in 2016 and continued her career as a dancer.
She works for two entertainment companies, "T.G Entertainment & Athena Entertainment". Her work experience includes being, an Afterschool "Brooklyn Dance and Gymnastics" dance coach; Dance studio "Pesvebi" hip-hop dance coach & Afterschool dance coach at P.S 197.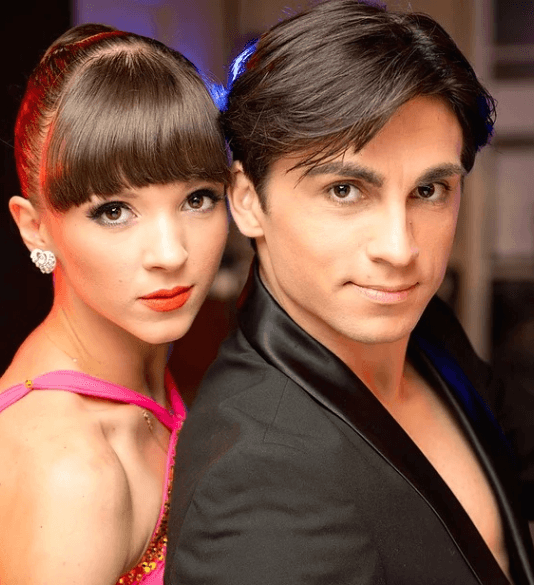 DENYS DROZDYUK & ANTONINA SKOBINA
Denys Drozdyuk and Antonina Skobina have been dancing together since 2006. Denys and Antonina have it as their life mission to develop Ballroom Dance to a more Artistic level and show that it can contribute in a very positive way to the United States and global culture.
Denys and Antonina are known as DNA – a name under which they participated on NBC's TV show "World of Dance" on Season 1 and Season 2. They are also 2- Time US National Latin Champions, World Championship Finalists as well as the winners of all major ballroom dance competitions in the United States. Denys and Antonina are also the first and ONLY Ballroom Dance Duet that performs in the concert dance world. They are the first Ballroom D ancers to ever perform in many prestigious Dance Galas and Festivals around the world, some of which have never seen Ballroom Dance before. They are also the first and only Ballroom Dance duet that has ever been awarded a dance residency in the United States – they received the CUNY Dance Initiative residency in 2020.
PROFESSIONAL CHOREOGRAPHER
Arsentii has pedagogical experience of 15 years. His main value is to see the talent in a child and help him/her open up.
Currently performing as an artist, he's an author of a modern choreographic training program for children, participant of festivals and winner of competitions.
PROFESSIONAL SINGER & VOCAL TEACHER
If you dream of learning to sing like music stars, Shanis knows how to help you. Shanis is a professional singer and vocal teacher. During her long-term vocal career, she became:
– Finalist of the show "The Voice"
– Finalist of "Evrovision" (national selections in Ukraine)
– The official voice of Disney in Ukraine (m/ f "Frozen", "Ice age 5" and others).
For more than 5 years Shanis has been sharing professional knowledge and experience at her vocal school. She invites you to group and individual classes.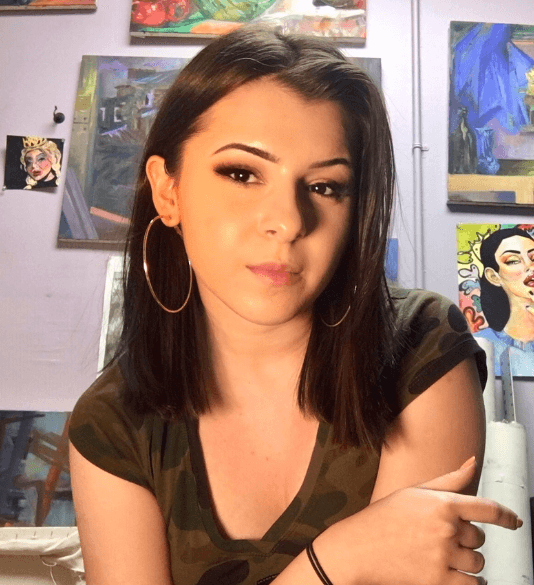 Medina's expirience and Education:
– Fashion Institute of Technology , New York,NY — BFA Fine Arts
– Urban Studio -Club President
– Fashion Institute of Technology, New York, NY —AAS Fine Arts
– Mount Gretna School of Art, Mt. Grenta, PA
– Artist Residency
Zurab is a professional Caucasus Dance dancer and Choreographer.
His experience:
– Soloist of the Georgian academic Ballet Sukhishvili.
– Soloist of the academic song and Dance ensemble Rustavi.
– Soloist of the state dance ensemble Mamuli.
– Soloist of the academic musical company Iveria.
– Soloist and choreographer of the dance ballet. company Presidio Dance Theater.
– Soloist and choreographer of the dance Theater company Evolution.
– Head of the dance Experimental company Kavkasia
– Participant and director of many musicals and performances of dance shows.
ELENA RAFFLOER
Chairwoman
Professional Musician, Actress and Artist, Music therapist at Shore View Nursing and Rehabilitation Center
elenasgallery@gmail.com
2015
ESTER ISAKOVA
Treasurer
Weill Cornell -New York- Presbyterian stellag1123@yahoo.com
2021
TATYANA GOREEVA
Secretary
Professional Artist, Administrator tgoreeva@yahoo.com
2021
DENYS DROSDYUK
Board Member
Professional Artist/ Dancer drozdyuk@gmail.com
2019
VLADIMIR BURMAN
Board Member
Professional Artist/ Musician burman64@gmail.com
2019
| Name | Position | Occupation/Professional Affiliation | Year Joined | Contact |
| --- | --- | --- | --- | --- |
| | | Professional Musician, Actress and Artist, Music therapist at Shore View Nursing and Rehabilitation Center | | |
| | | Weill Cornell -New York- Presbyterian | | |
| | | Professional Artist, Administrator | | |
| | | Professional Artist/ Dancer | | |
| | | Professional Artist/ Musician | | |